Who we are 👋
Our team of eight strengthens the performance competence of dentsu's digital media division. We specialize in campaign strategy, planning, and reporting for paid ads on social media platforms and Google platforms. If you want to know more about Facebook, Instagram, LinkedIn, TikTok, Gmail, Search, Shopping, Waze or YouTube ads, you are in the right place.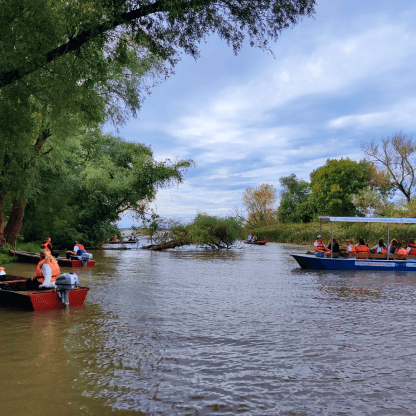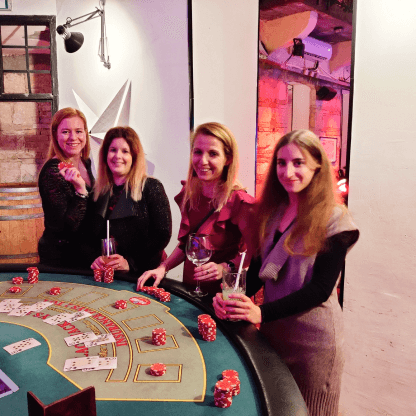 Extras at the PPC team
Monthly knowledge sharing on the latest market trends
Testing new platforms (TikTok, Pinterest, Apple Search)
Opportunity to attend and present at conferences
Team breakfasts, social game evenings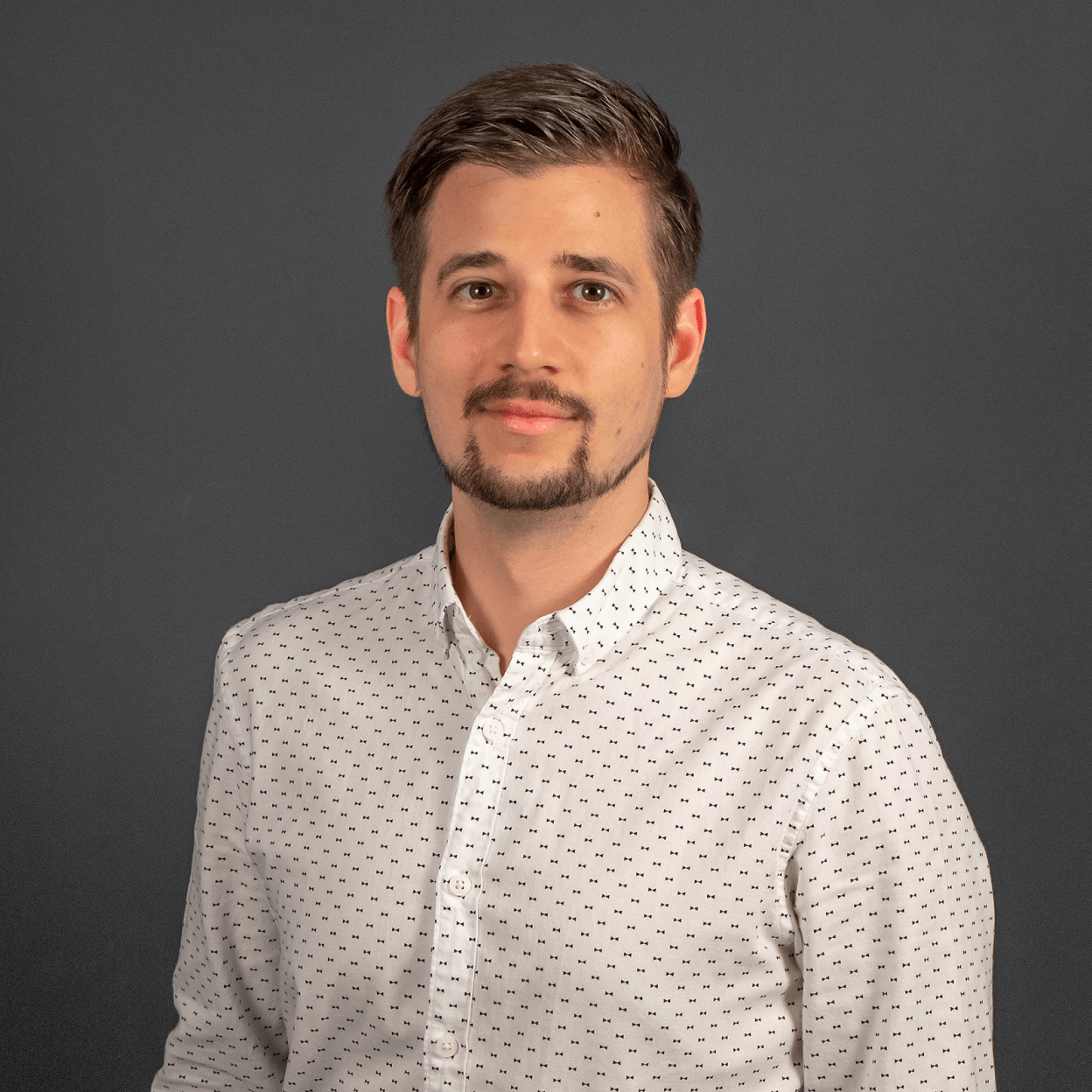 "It's motivating to work in a team that is at the same time a professional lab, a small therapeutic group and an open community where colleagues can be themselves. Besides professionalism and development, empathy, mutual support and good laughs are equally important to us."
Gergő Losonczy Team Leader
@PPC Team
Gergő has been working at dentsu since 2016. He started as a PPC specialist and became a team leader in January 2020. He regularly organizes social game nights at the company and writes novels and short stories as a hobby. He is a passionate traveller and cook and likes to let off steam on the squash court after work.
How we work 🛠
The dentsu PPC team is committed to solid professional standards, continuous training and support for the team and colleagues. Testing new tools, creative formats and campaign types, along with continued learning, enables us always to show our clients something new and exciting.
We believe that quality work can only come from our hands when we become one with the client's goals and treat campaigns as our own love project from the very beginning. Therefore, we pride ourselves on exceeding planned KPIs by paying particular attention to the first steps of media mix creation and a thorough optimization process.
Our team develops an open and cooperative partnership with our clients. Continuous feedback, ideas, and brainstorming sessions confirm that we share a common goal and thrive together.
Main professional fields of the PPC team
Google advertising platforms
We design and implement campaign strategies across Search, Shopping, Display, Gmail, YouTube and Waze platforms. We also track and test the latest trends and betas.
Social media advertising platforms
We design and implement campaign strategies on Facebook, Instagram, LinkedIn and TikTok, but we are also constantly testing new platforms such as Apple Search and Pinterest.
Holistic campaign management
From the moment the brief arrives, we take you through the entire campaign process from planning, setup, optimisation and evaluation, often in collaboration with other digital areas.
Keyword research , copywriting
For Google Search campaigns, we create and manage the complete structure to ensure that the most relevant ads are displayed to users, including advertisement planning and copywriting.
Data insight
For our clients, we also perform basic analytics analysis to compare the effectiveness of each traffic source, set soft or hard conversion targets for campaigns, or generate specific audiences based on website behaviour.
We currently have no open positions…
No worries! Check out all the open positions or send us your resume, and we will contact you if we find an exciting opportunity for you.