Who we are 👋
Our team is part of dentsu, more specifically Dentsu Creative. We have about 20 designers working a broad spectrum of exciting tasks. Our main focus is on digital (and non-digital) product development, User Experience (UX) and User Interface (UI) design, service design and digital strategy creation. Meet our team!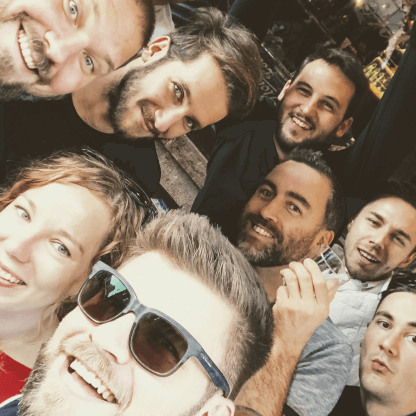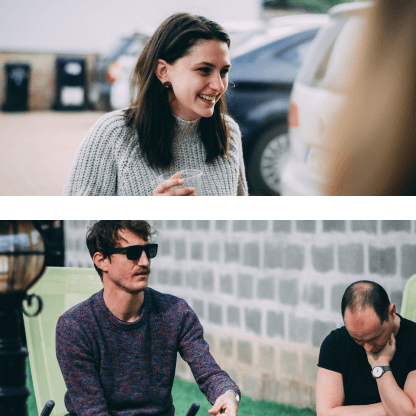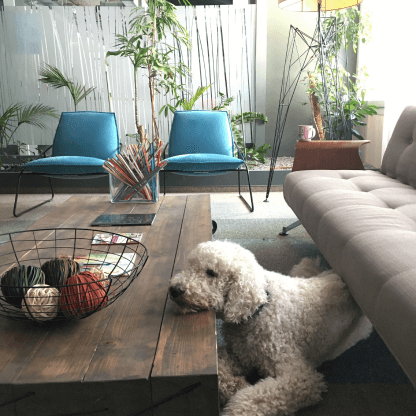 Extras at the XD Team
You are likely to meet two dogs walking around your desk.
You will get a MacBook Pro and some accessories for your work.
You can attend local professional conferences.
We have our own professional library.
You can widen your professional horizon at weekly knowledge-sharing events.
We regularly organize team-building events (of the very cool kind).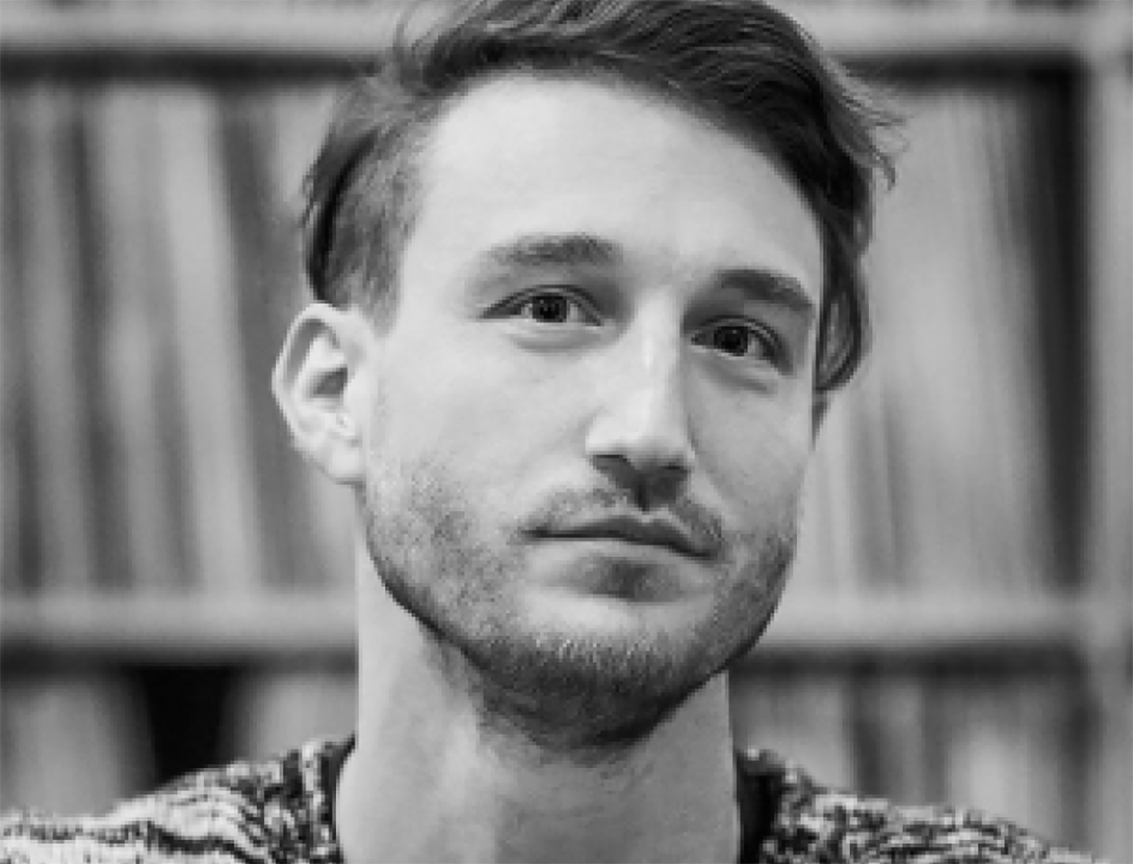 "Dentsu Creative is more than just a workplace. Community, professional development and a good atmosphere are here equally important."
Géza Szekeres Principal UX Designer
Experience Design Team
Géza has been a member of the Experience Design team since 2016. He is also an ethical hacker, music fan, producer, teacher, and father of three children.
How we work 🛠
As a Center of Excellence Within the Dentsu Creative network, we constantly strive to outperform.
In recent years, we have seen the growing importance of measurable problem-solving based on shared value creation, which allows companies and designers to focus on the needs of users and customers. This is a hot topic now: many startups have this approach in their DNA, and large corporations are increasingly looking to integrate this methodology into their culture.
Putting the needs of customers first in business decisions is not an option today, but an imperative. In short, to mitigate business risk and support long-term success, a deep understanding of our customers and users and iterative validation of our intuitions are critical to defining business decisions and planning strategies. These are the methods that have helped several small businesses thrive and many large enterprises survive.
Main professional fields of the XD team
UX design
We think not only wireframes but systems. We always concentrate on the user as the key player in the human-focused design.
UI design
Fonts, shapes, and accurate pixels. The details of digital interfaces and the overall impact are equally important to us, not to mention current trends.
Design Research
Designing is great, but understanding the real issues first never hurts. We believe that user-centric design must be based on a deep understanding of people.
Strategic & Service Design
We don't just think digital; we look at the design approach at a strategic level. We don't simply design products: we solve real problems for real people.
Web development
Besides completing many successful customer projects, our web development and site builder team also developed several proprietary applications for our agency network.
Tools that we use
Here are the design and collaboration tools we use in our daily work. We keep up with new technologies and take every opportunity to try new software and tools.












International projects
In our team, you can work for brands like Kaspersky, Coca-Cola, Telekom or Rolls-Royce - just to name a few - so that they can offer their customers excellent products and experiences. If you are committed to human-focused design, you will find a great community of professionals who even teach or mentor various design courses. And don't be surprised if you have to attend a meeting with Singapore before your first coffee and then the USA before the next.
Open positions in the team